WE'RE A FULL-SERVICE JACKSONVILLE ADVERTISING AGENCY
We've spent a decade helping clients achieve their goals in a variety of areas. From advertising and marketing to public relations and graphic design, clients choose us for our talent, innovation and energy. They stay with us because we respect their budgets, their deadlines and their time. Most importantly, we provide them with creative solutions that work. We'd like the opportunity to do the same for you.
Read More
Meet the team
PRINCIPAL
John anchors our agency with more than 25 years of successful, award-winning communications and business leadership experience.
Read More
PRINCIPAL
Renay brings creative leadership,marketing strategy, earned/paid media expertise and boundless energy to our team.
Read More
CREATIVE DIRECTOR/PHOTOGRAPHER
Becky is an extraordinary creative director and project manager who has built a reputation for listening to her clients.
Read More
PUBLIC RELATIONS DIRECTOR
Kristen offers a great combination of talents as our public relations director and in-house photographer.
Read More
COMMUNICATIONS SPECIALIST
Jennifer is responsible for supporting public relations, marketing and social media initiatives at Daigle Creative.
Read More
TRAFFIC MANAGER
Brittany is responsible for keeping the creative talent at Daigle Creative organized.
Read More
BUSINESS MANAGER
Lynette is the right-brain rock that keeps all our agency's leftbrain creative types grounded.
Read More
PUBLIC RELATIONS INTERN
Lexie Bajalia is a public relations intern pursuing her bachelor's degree at the University of Florida.
Read More
WE DO A WHOLE BUNCH OF CREATIVE STUFF
Within the broad categories of advertising and public relations, our talented and creative staff can accomplish a wide variety of related tasks to help you accomplish your unique communications objectives. From branding and digital media to graphic design, media relations and crisis communications — Daigle Creative can provide turn-key solutions or tailored packages that meet your needs and your budget.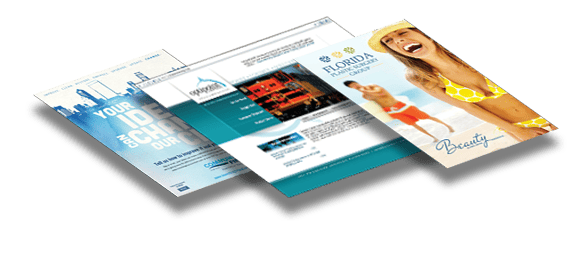 ADVERTISING & MARKETING
We love creating clever, beautiful ads that win awards. But our focus is inspiring action, whether it's inspiring consumers to make a purchase, donors to support a cause or voters to understand an issue. Our thought is, unless creativity inspires — what's the point?
PUBLIC RELATIONS
The power in Daigle Creative's PR comes from decades of successful media work. It's more than compelling news releases and relentless legwork to achieve media placements. It's the trust we've built as a news source for our contacts. It's the knowledge we've gained though our experience. The power is our people, their skills and expertise.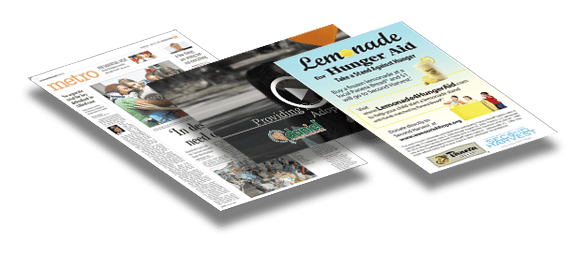 POLITICAL
For more than 18 years and 35 political campaigns, Daigle Creative has helped candidates win elections by communicating effectively with targeted voters. With a 90 percent winning record since 2005, we have helped candidates and causes build and manage campaigns from concept to Election Day. The Daigle Creative political team is led by John Daigle, a veteran campaign consultant and strategist. Daigle served more than 10 years as an award-winning political reporter and editor at leading newspapers across Florida before he began his extensive political consulting work. Our creative designers and advertising experts understand the fast-paced, high-stakes environment of political campaigns. We know the importance of managing the details so that candidates can spend their time with voters and campaign supporters.
While other political consultancies can put together groups of subcontractors to serve the various needs of a campaign, Daigle Creative brings all these services together in one agency, under one roof. It's the easiest, fastest, least expensive and most efficient way to get your campaign where it needs to be.













News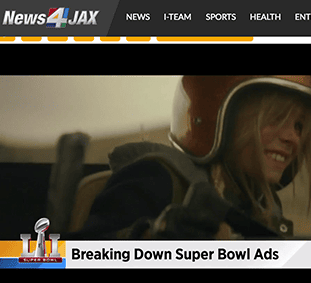 Breaking Down the Super Bowl LI Ads by Renay Daigle, Principal of Daigle Creative For most people, the Super Bowl is about the two best teams in the nation coming
Read more
1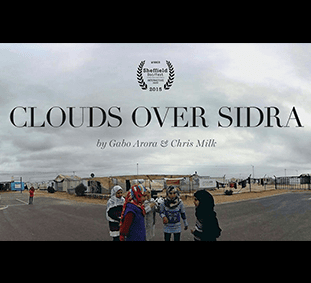 Almost two years ago, in his 2015 TED Talk  Chris Milk spoke about how his company Within was using virtual reality and the power of immersive storytelling to create empathy, and thus change
Read more
0
Address  9957 Moorings Dr #406, Jacksonville, FL 32257  •  Phone (904) 880-9595