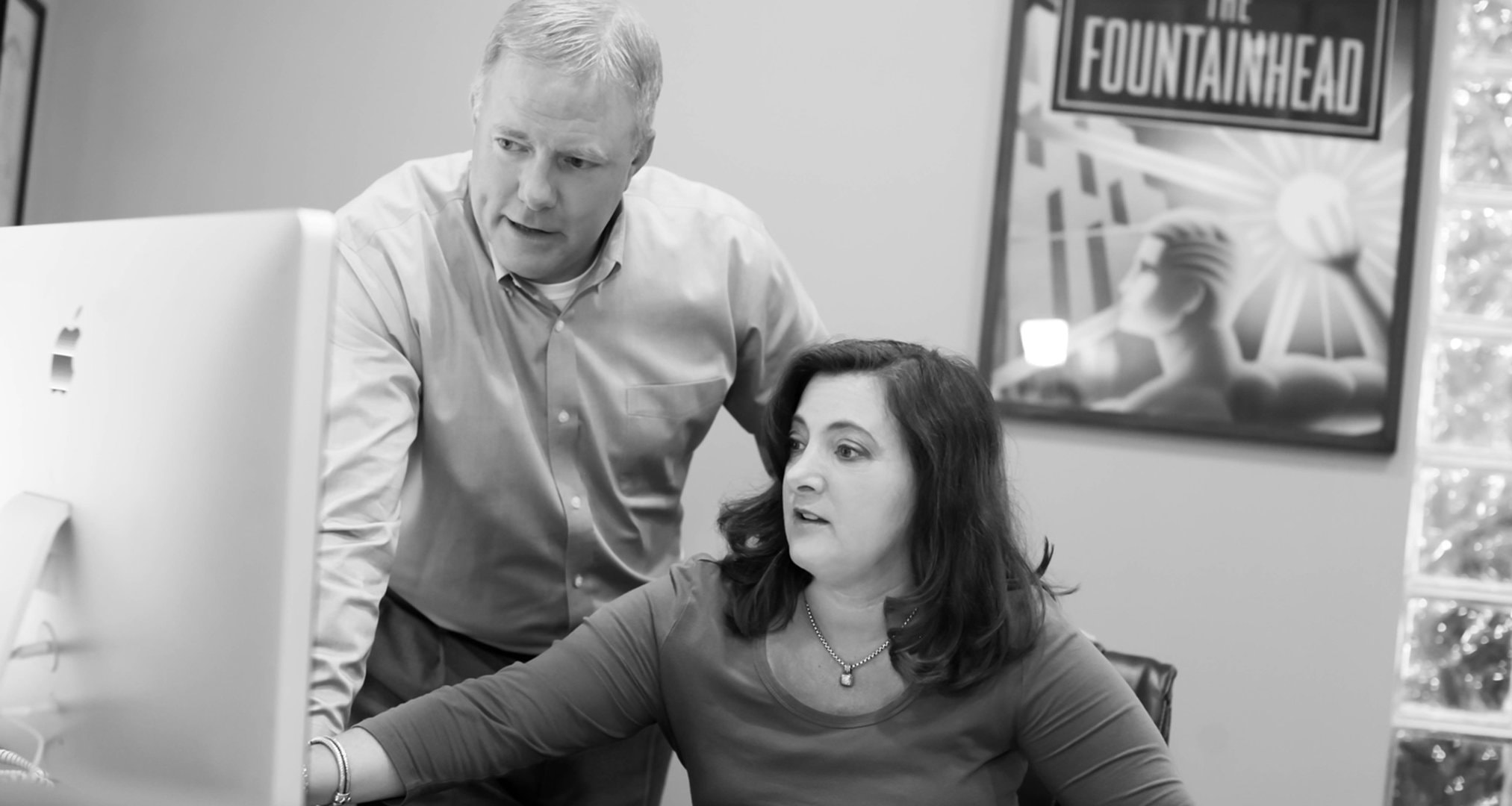 Daigle Creative is a full-service advertising, public relations and design agency with a long track record of helping clients succeed.
Principals John and Renay Daigle anchor the agency's leadership with more than 50 years of combined professional experience in the fields of public relations and advertising. John and Renay apply that expertise to lead a talented team of creative professionals who develop and implement creative strategies for all our clients, regardless of their size or needs.
The agency was formed almost 15 years ago with a commitment to customer service, a dedication to high-quality work at competitive prices and a constant focus on results. It has been successful, and continues to flourish, because we have vigilantly kept that crucial focus.
Daigle Creative services small business and large nonprofits, Fortune 500 companies and large government/education organizations. Clients choose us for our track record, talent, innovation and energy. They stay with us because we respect their budgets, their deadlines, their time and most importantly, because we provide them with dynamic, creative solutions that work.