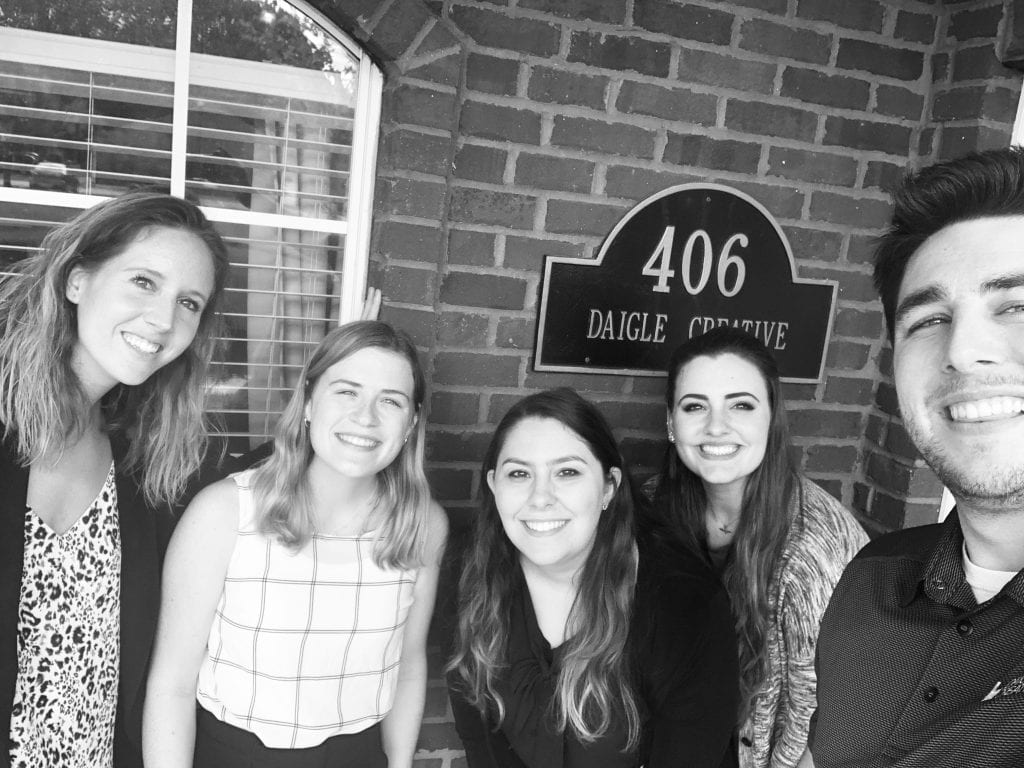 By: Hannah Hoffmann
Going into my internship with Daigle Creative, I was excited to learn more about the ins and outs of working in an advertising agency. I set goals for myself to learn more about media purchasing, marketing plans and communicating within the industry. Daigle Creative helped me achieve all of my goals through my various projects. I was given tasks that involved working with multiple clients creating social media calendars, newsletters, talking points and more. 
One of the most impactful aspects of my internship was getting the chance to sit-in on client meetings and conference calls. I was able to truly get a feel for what it's like working in an advertising agency. I attended media coordinations, video shoots and photo shoots while interning for Daigle Creative. It was exciting to see a different aspect of advertising agency work that I wasn't exposed to in my classes. Throughout my internship I was able to sit down and have lunch with each member of the team. I was able to learn more about their roles at an agency and how they got to where they are now in their careers.
Daigle Creative is filled with the most hardworking, genuine and talented individuals. Every employee wants to help students learn and excel in their careers and that is clear through the program they created. I have learned so much during my two months at Daigle Creative as an advertising intern, and I can't wait to start my career in the advertising industry.