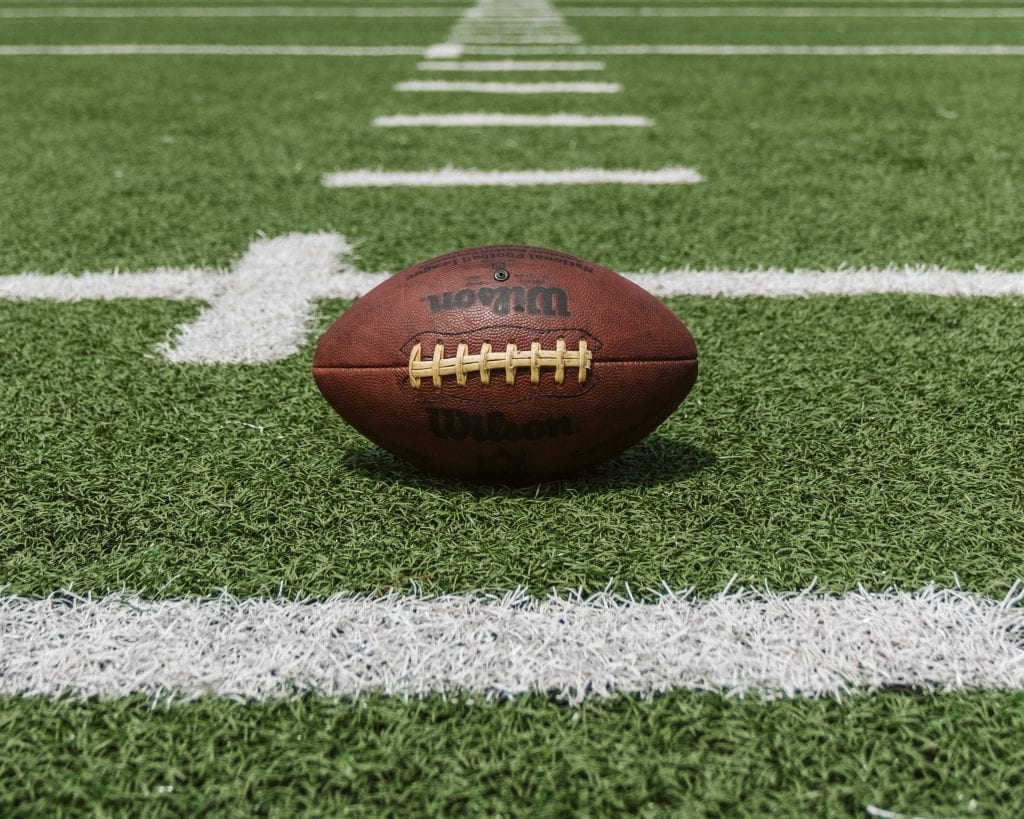 By: Renay Daigle
In 2008, a 30-second advertisement cost about $2.69 million, according to Nielsen research. That means in the past 12 years, the cost has almost doubled, with a 30-second spot now setting advertisers back approximately $5.6 million. With pricey airtime, plus the money spent on developing creative and production costs, advertisers had better make their spots count. Here's my take on some of the advertising trends from the night as well as a breakdown of the top winners and losers.
Trends:
Although we got a glimpse of Marvel's upcoming Black Widow movie, a touch of Minions and a new James Bond film, the film industry did not advertise as much this year. However, streaming services like Amazon, Hulu, Disney+ and Quibi stepped in to fill that gap.
Also, while the movie industry took a back seat as advertisers, corporate advertisers leaned heavily into movies for their creative content. Walmart continued the campaign they featured in last year's Super Bowl, using a wide variety of movies to showcase their curbside pickup service. Mountain Dew played off The Shining (for no apparent reason), and Audi had Game of Thrones star Maisie Williams pay homage to Frozen. The movie-focused commercial that came off best was Bill Murray reaching back into 1993 to reboot Groundhog Day for Jeep. The best line in that spot was his reference to his first glance at the Jeep with the line, "this is different," and with the cutest being the groundhog strapped to him in a baby carrier. Women were also a hot topic in this year's Superbowl, between the Oil of Olay spot and Microsoft's commercial featuring the San Francisco coach Katie Sowers.
One of the biggest, unexpected situations encountered in this year's Super Bowl were the changes that had to be made in light of Kobe Bryant's untimely death. Although Planters did go through with showing the funeral as planned, they nixed some of their other intended strategies, such as replaying the death scene that had run before and much of their intended online/social media hype. Also Hyundai Genesis eliminated a helicopter scene from its commercial, and Hard Rock decided to cut a portion of its spot that used Karim Abdul-Jabbar.
The other thing that resonated this year is that, in general, creative development upped its game from last year. We did not have one super memorable standout, but a lot more commercials fell into the good categories than bad.
Winners:
This commercial drove home the selling point of the product – that you could get coverage anywhere – in a relatable and entertaining way. The interaction between Blackish star Anthony Anderson and his real mother was genuine and funny. Best of all, the product was featured seamlessly in every scene, and the viewer was left with the main message that 5G works everywhere.
The reviews are mixed on this ad, too, but I think it was a much-needed win for Facebook. They stayed far away from anything that could be considered a privacy or advertising issue and got back to one of Facebook's best attributes: connecting people. The commercial included all age groups and varied interests in a fun, lively way. The unique twist at the end with two stars – Chris Rock and Sylvester Stallone – gave it a strong finish.
There were very few touching spots in this year's Super Bowl, but this 90-second spot got me. The man's genuine voice, the old pictures and the various typed words on the screen made you pause and really pay attention – all while absorbing the main message of Google's intuitive interface. Also, while they certainly had fork over somewhere around $15-$16 million on the airtime, they spent very little in production costs.
Other winners in my eyes were the Sonata "Smart Park" ad, the Alexa ad, Cheetos with MC Hammer and NY Life's Agape spot. I have mixed feelings (that are more positively leaning) about Snickers, Hyundai Genesis and TurboTax.
The Losers:
Although I must give Planters credit for adjusting its strategy to be sensitive about Bryant's death, I don't think their funeral scene hit the mark. Showing other brand mascots mourning like Mr. Clean and the Kool Aid man was cute, but the rebirth of the baby peanut felt similar to the season finale of LOST ending in the fact that they were all already dead . . . a sort of cop out/let down. Also, I think Ad Age said it best that having baby Mr. Peanut "chirping like dolphin" for five seconds cost about $933,000 in terms of ad value.
Their split screen felt dated and the scenes were dark. With only 30 seconds, it was too much to keep track of in too little time. It also didn't give me any warm fuzzies or cravings for ketchup, which is kind of the point.
This is my controversial "loser" pick as some ad industry sites really liked it. The concept was strong and quite creative in "feeling at home" enough to take off your . . . um . . . arms. Plus, it was definitely eye-catching and entertaining. However, where it fell short was where it mattered most: I just don't think it will make consumers think of Quicken Loans Rocket Mortgage.
There were a few other very interesting spots that I also felt fell in this category, such as the very creative Kia commercial featuring Las Vegas Raiders player Josh Jacobs talking to himself as a kid. The concept and writing were strong and the Kia was featured, but it just didn't work together very well to make the viewer equate that motivating feeling with a Kia. Verizon's 5G commercial about the first responders was a stretch, too – they started with 5G, but ended on first responders without much of a connection to make consumers remember the spot was really about Verizon. The commercial they ran last year was far better.
Special thanks to WJXT for having me on to discuss my insights, and thanks to you for reading them and following Daigle Creative.