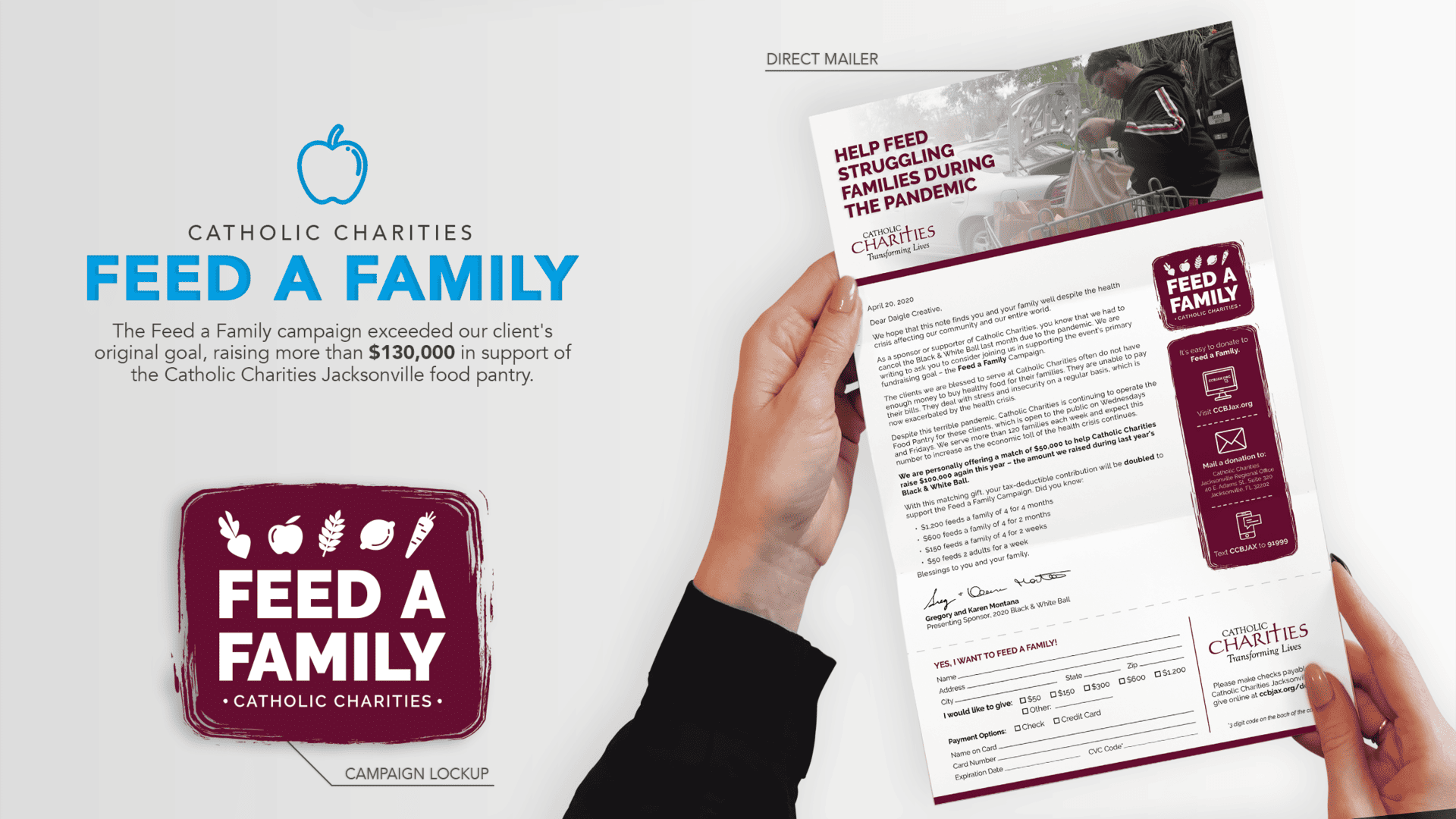 The COVID-19 pandemic took all industries by storm this spring. At Daigle Creative, we represent many nonprofits who rose to the challenge of not only shifting operations to safely serve those in need but also changing events and fundraising strategies in a matter of weeks. 
Catholic Charities Jacksonville was forced to postpone its annual Black & White Ball – one of its signature events which historically raises more than $100,000 for the organization's food pantry. We worked with the development team to create an integrated fundraising campaign aimed to fill the funding gap, which included a direct mail piece, eblasts, social media and earned media.
The messaging for the campaign highlighted a generous matching contribution from Karen and Greg Montana and reiterated the critical need for support as Catholic Charities Jacksonville was seeing a significant increase in demand at the food pantry due to the novel coronavirus. 
This layered communications strategy resulted in Catholic Charities Jacksonville exceeding its original fundraising goal, raising more than $130,000 for its food pantry. For more information about the nonprofit, visit CCBJax.org.