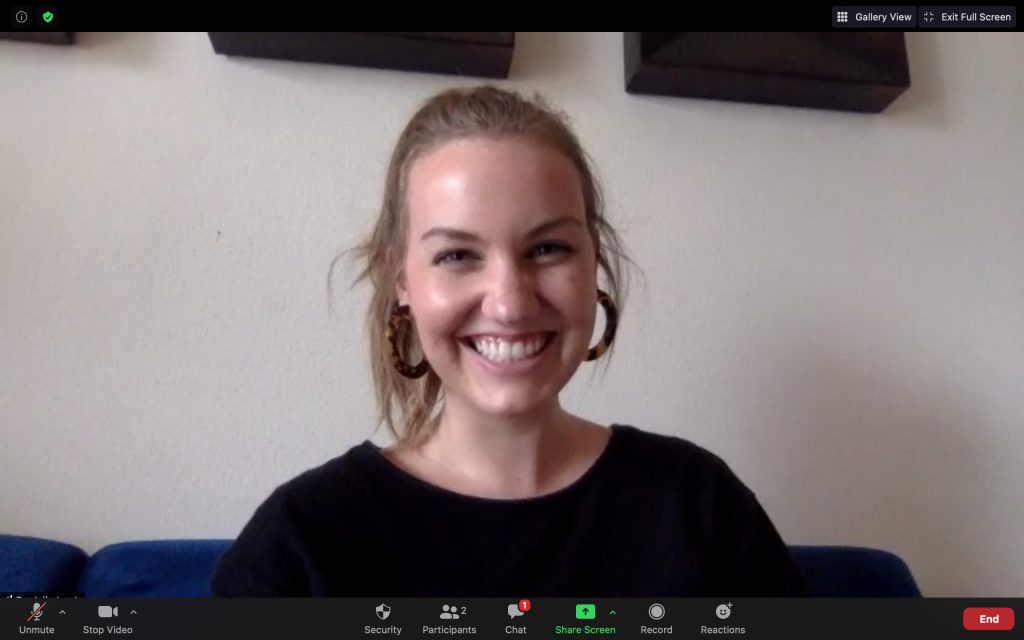 Learn more about our newest team member, Danielle!
Q. What excites you most about working at Daigle Creative?
I'm most excited to grow both personally and professionally while at Daigle Creative. I know I've already learned an incredible amount in just two short months, so I'm looking forward to expanding my knowledge and developing new skills as time goes on.
It's hard to believe I get to be part of a team of the most hardworking, bright and creative people, so I'm also excited to soak up knowledge and wisdom from each of my coworkers' unique experiences in this field. The DC team really is a family and I'm so looking forward to fostering friendships with each of them, too.
Q. What's your favorite aspect of working in the communications field?
Working in communications means working closely with clients and building relationships with them to help them achieve their perfect idea of success. I love the challenge of starting a new project and seeing it come to fruition. Being in this field really makes me feel like I'm doing something to help someone in some way, and that is all I can ask for out of my career.
Q. What three words would you use to describe your role?
Fast-paced, collaborative and creative.
Q. If Hollywood made a movie about your life, who would you like to see cast as you?
Anne Hathaway or Blake Lively – both are so talented!
Q. What do you think is one of the most overused words/phrases?
"Can you guys see my screen?" In the wonderful world of Zoom these days, I think we've all said this more times than we can count.
Q. What music is on your playlist?
A little bit of everything. Country is always a good go-to, but you can never go wrong with someone like Khalid or John Mayer. There's really no telling what I'm be listening to – it always changes!
Q. What's your favorite line from a movie?
"I'll have what she's having." -When Harry Met Sally