By Kristen DeSmidt, Public Relations Director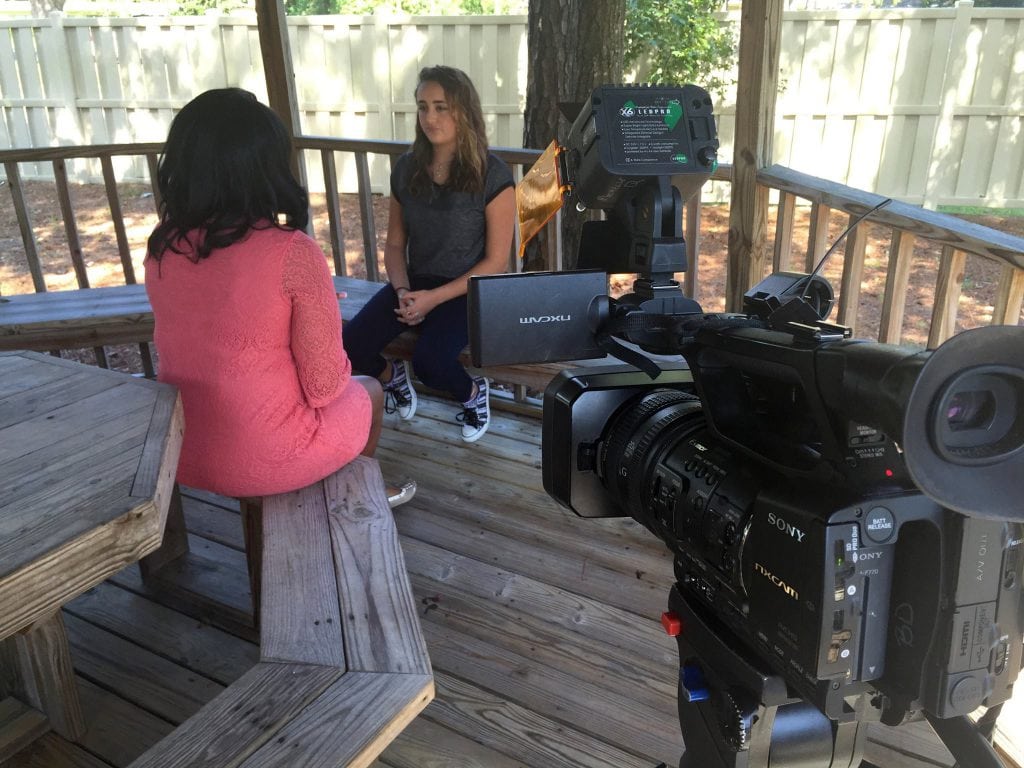 Bill Lacoste was a seasoned salesman, a baby boomer with an almost-dangerous amount of fight in him, a man who never quite shook the wanderlust of his youth, a devoted husband, a proud father. Actually, he was my father – and that's my favorite title he held.
He was everything a father should be, taking time to listen to my fears and dreams and teach me a thing or two. Sure, it started with riding my bike and tying my shoes. However, he also taught me about business savvy, professional ethics and the importance of understanding that people aren't numbers… they're people.
His advice stemmed from his aforementioned sales experience. While sales and media relations are two very different professional facets, I narrowed down a few noteworthy similarities.
Understand Your Product
Nothing is more important than understanding your product – or in the case of a public relations practitioner, your client. You need to know what your client does as it pertains to the company's services, competitors and industry trends.
Understanding how your client serves the community will help you showcase the company's strengths and prove that you can accurately represent their interests with the media.
The key is learning how to showcase these strengths by pairing them with newsworthy angles and compelling stories that will resonate with journalists – a skill that will transform your role with the media from a one-way contributor to a true resource.
Know Your Audience
For those of us in media relations, our bread and butter is knowing how to communicate with our larger audiences by focusing on our immediate ones – journalists.
Let me tell you a secret. Well, maybe it's not so much of a secret, but journalists are busy. I'm talking next-level busy. Our job as media relations specialists is to break through the static. BUT – and this is a big, capitalization-worthy "but" – you must also bring them stories of quality that are ideally journalist-specific.
Take time to get to know media members in your market. Learn what they generally cover – and then find out what they particularly enjoy covering. Tailor your pitches to targeted journalists instead of emailing every one you've ever met.
Also, be up front with your clients about what is and is not newsworthy. This helps manage their expectations and avoids putting you in the situation to sell a story that you don't believe has true merit.
Make Quality Service a Priority
A sale doesn't end when your customer simply says "yes," the same as a story doesn't magically package and publish itself. Once a reporter agrees to cover a story you've pitched, it's essential to provide quality service to both the reporter and your client throughout the process.
For reporters, it's simple. Make it easy. They certainly don't need (or want) you to do their jobs for them, but I've found that providing fact sheets, phone numbers, points your clients are equipped to discuss and other pertinent information can be helpful as journalists are expected to flip multiple stories every day under tight deadlines.
Providing quality service in public relations also means preparing your client to be media-ready. This means asking potential interview questions, gathering research about the story angle and even providing appearance guidelines. This helps your client shake out the jitters and become more comfortable, which ultimately results in a better interview for both parties.
All of these concepts hold true, whether you're selling boats, golf cart parts, on-hold message systems or records – all of which my dad sold. He never sold a story, but he knew how to communicate. And that's what selling anything really boils down to… sell them something good.