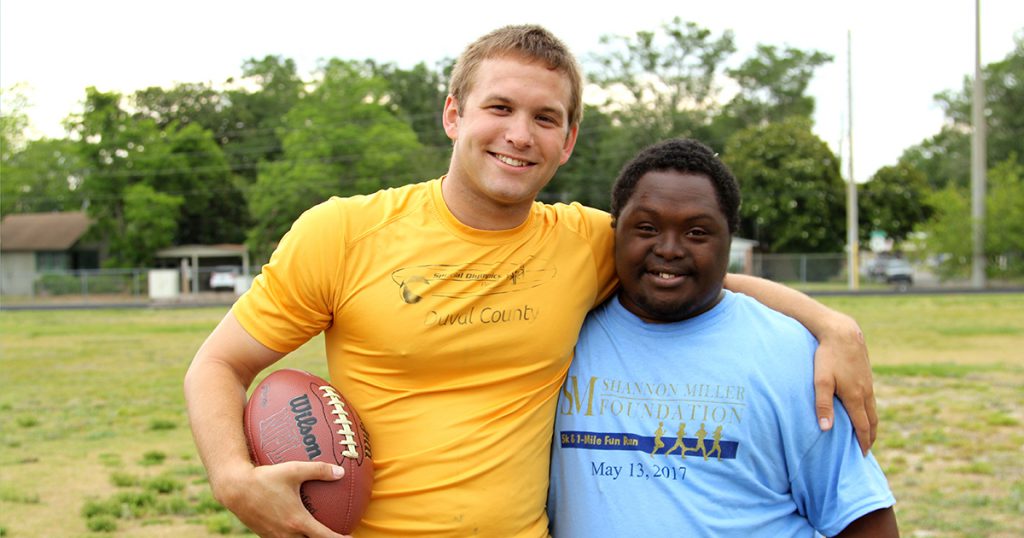 Daigle Creative is thrilled to launch Connectable, a public awareness campaign designed to increase and improve connections in the Northeast Florida community with people who have intellectual and developmental differences (IDDs), such as autism spectrum disorder, Down syndrome and fetal alcohol spectrum disorder.
The Community Foundation for Northeast Florida approached Daigle Creative several months ago and asked us to create a campaign designed to change the conversation in our community concerning people with IDDs – essentially to take the "dis" out of "disabilities."
Our team conducted crucial qualitative research, interviewing the heads of several local nonprofits in the IDD community as well as residents with IDDs and their families. What we found is that people with IDDs are unique individuals who can offer many benefits to our community – benefits such as hard work, friendship and unconditional acceptance.
With these findings in mind, Daigle Creative developed the idea of "Connectable," an initiative that focuses on how improving our community by fostering and increasing meaningful connections between people in our community and those living with IDD.
We then used our integrated marketing strategies to create the Connectable campaign. The comprehensive public awareness campaign includes branding, PSAs, video vignettes, a website, social media, fact sheets, marketing materials, event management, media buying, photography and public relations.
The campaign has been an incredible experience for the staff at Daigle Creative, with the amazing local IDD community coming together to support the movement at every step of the way. In its first two weeks, Connectable has already reached thousands of people, and we look forward to continue running the campaign for the next year.
Check out ConnectABLEJax.com to see what we've been working on, and visit the campaign's Facebook, Twitter and Instagram to stay up-to-date.
Here is some of the recent PR coverage we've earned for Connectable: