With one in six adults and one in four children in Northeast Florida not knowing where their next meal will come from, hunger remains a widespread problem in our community. 
Nourishment Network's annual Empty Bowls Luncheon is a powerful event that brings Northeast Florida's hunger problem to the surface and provides a platform for community members to join the nonprofit as part of the solution.
Daigle Creative's design and public relations teams were heavily involved in the process of celebrating the 30th year of this beloved community event. We designed all the supporting event materials, highlighting Nourishment Network's new partnership with Farm Share as "Bringing Something New to the Table."
In addition to creative work, our agency also brought a tremendous amount of press coverage to the event. The Empty Bowls luncheon headlined several newspapers and was featured by multiple news stations and online outlets, totaling *$25,570 worth of equivalent coverage both pre- and post-event.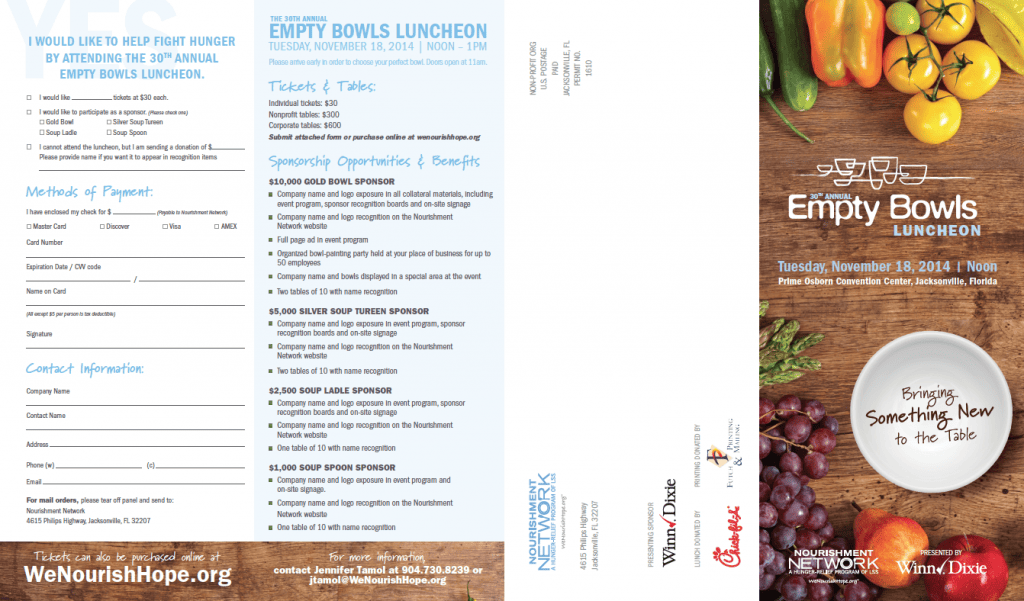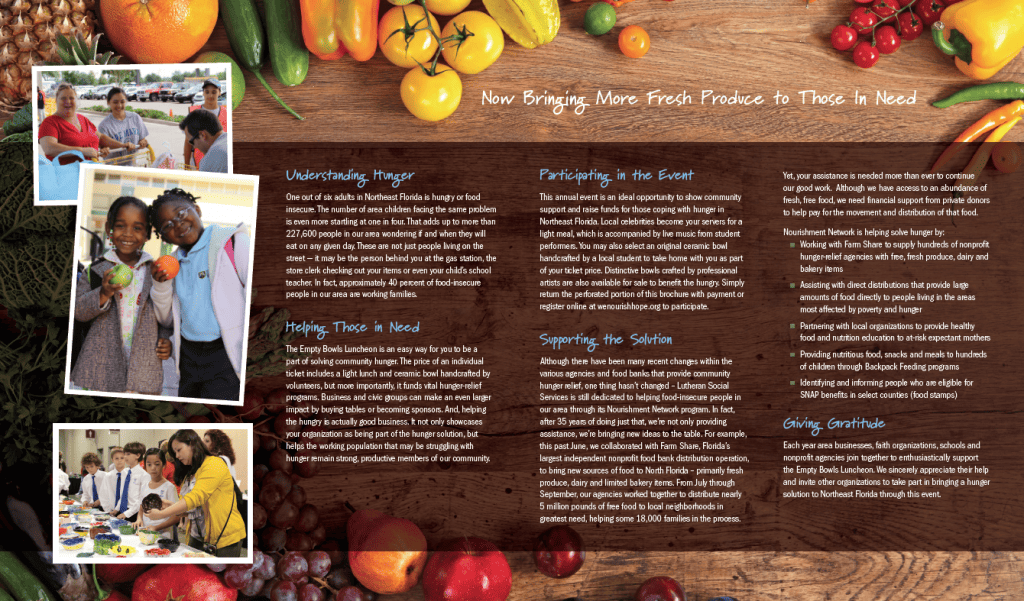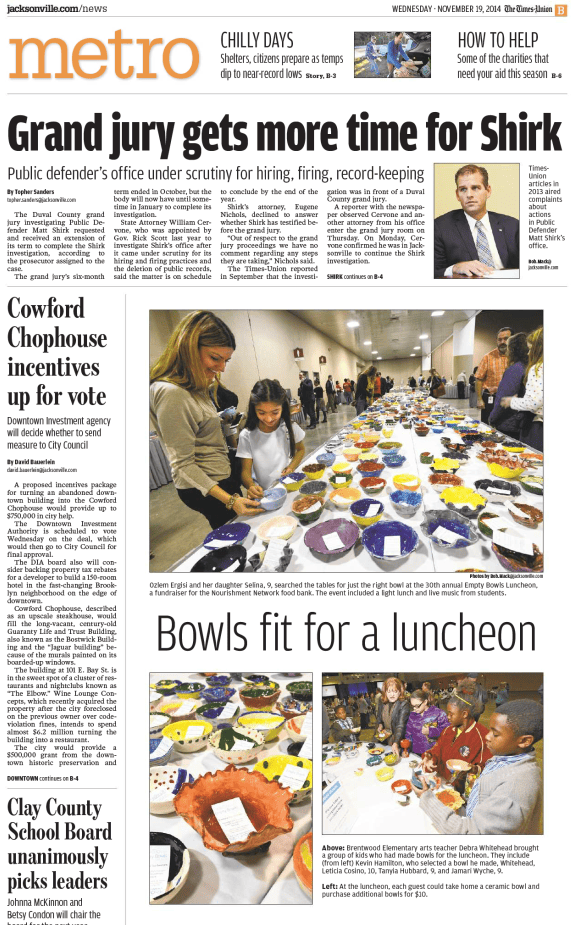 * Media values included here is based on 3x the value of what the advertising would cost with the idea that earned media coverage is at least 3x as valuable as placed advertisements. There is no universal industry standard to measure earned media ROI, yet this is the one that seems to be most accepted among media tracking agencies.